Testimonials
---
What our clients say about us
Super fast sale!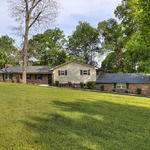 Teri Jo and Eric did a super job in helping us sell our home in record time and above list price. They handled every detail from listing our home and utilizing a professional photographer, through contract, inspections and the closing. It was a wonderful thing to know that we could count on them to take care of all the details while we were traveling for vacation and business. Great job!
Todd Miller
,
West Knoxville
Talk about great service!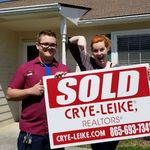 Teri Jo and Eric Whitener are not only great at what they do but they are genuine and caring people. We had some not so pretty situations arise with the buying of our first home. Without the A team we had we wouldn't have been able to get through it. They were originally recommended to us by family members and I wouldn't have had it any other way. Much love to them both because we are now in our beautiful home and couldn't have done it without their persistence and determination.
Sierra Thomas & Jonathon Maier
,
Knoxville/Powell
Teri jo is awesome ! Recommend her to everyone.!
Jada Fegley
,
Lenoir city
Tour guide for a relocating family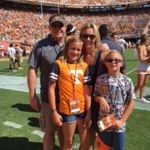 Teri Jo, or TJ once you get to know her, took great care of my family and I as we relocated to the area for my career. She quickly educated us on the quality of the school system and helped us schedule tours and interviews with the schools in those areas we identified as our targets. We were able to quickly narrow our search and then TJ went to work. In the short period of time we had to find a house Teri showed us plenty of homes in our price range and we were able to make a quick decision that has turned out great for my family and I. TJ even gave us the suggestion of looking at the number of playhouses, trampolines and swing sets in a neighborhood to gauge how many kids of similar age to ours would be out and about once the weather was warmer (we were house hunting in December).
All in all, Teri proved to be extremely knowledgeable about the area, school systems and the value of homes. We found a house in a great neighborhood, within our budget and I am confident we will be able to sell the house for more than what we purchased it for when and if we move again – with TJ's help to sell the house I can assure you!
Nicholas Hall
,
Knoxville, TN
Relocated to Knoxville, first time homeowner.
The company was great. I was a first time homebuyer, and Teri and Eric made sure that I understood everything very well throughout my entire experience. They worked around my work schedule, and I never felt like my time was wasted. They were always very attentive and quick to respond to any questions or concerns during the process. They were also very straight forward about everything so that I was always prepared for everything that was going to happen. Highly recommend!!
Ashley Lobato
,
West Knoxville